High-purity silicones
The most extreme environments.
The purest solutions.
NuSil® ultra-high-purity silicone materials are engineered to serve the needs of healthcare and advanced technologies manufacturers. Our industry-leading portfolio includes a full range of products, from adhesives to elastomers to fluids.
Healthcare - We formulate medical-grade silicone solutions to help protect the health and well-being of people across the globe. Customers rely on our deep industry and regulatory expertise to accelerate breakthroughs for drug delivery, medical devices and beauty care.
Advanced technologies - From the palm of your hand to the far reaches of outer space, NuSil sets the global standard for advanced purity and quality in the most demanding environments. Our highly engineered, customizable silicone products offer high-performance reliability to space, aviation, defense, electronics and optoelectronics manufacturers.
Custom formulations tailored to your needs
NuSil has the expertise, processes, and proprietary technology to customize our silicones based on your unique specifications. We leverage our insight into the unique silicone chemistry and material properties to supply off-the-shelf and custom formulations tailored to your process and end-application performance requirements.
Learn more about how we can help you get the products you need.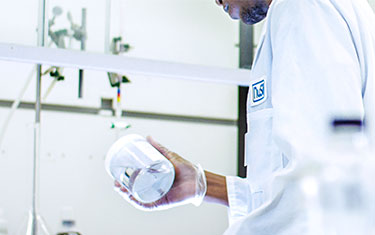 How can we help you?
NuSil's experienced team will help you identify the right high-purity silicone for your application.