Silicone potting & encapsulating materials
High-purity silicones protect components and extend their operating life
Potting & encapsulating materials
NuSil® potting and encapsulating silicone materials from Avantor® provide excellent protection against shock, vibration and outside contaminants. Manufacturing leaders in diverse industries, including healthcare, space and optoelectronics, rely on our silicones for their power electronics, displays, sensors, and other general electronics assemblies.
Our industry-leading selection of materials range from low modulus gels to low viscosity elastomers and lightweight foams. Silicones offer several material characteristics that make them well-suited to potting and encapsulating applications:
Gels: Commonly used for coating sensors, gels are two-part low viscosity, platinum-catalyzed systems that will cure at room temperature or with heat. NuSil gels can be customized to accommodate pot life, cure rate and viscosity requirements.
Elastomers: Flowable in their uncured state and tougher than gels, our portfolio of elastomers offer a wide range of options, including optically clear properties and low and high temperature cure.
Foams: Our gels offer lightweight and highly compressible flexibility in a low viscosity silicone.
Custom formulations tailored to your needs
NuSil has the expertise, processes, and proprietary technology to customize our silicones based on your unique specifications. We leverage our insight into the unique silicone chemistry and material properties to supply off-the-shelf and custom formulations tailored to your process and end-application performance requirements.
Learn more about how we can help you get the products you need.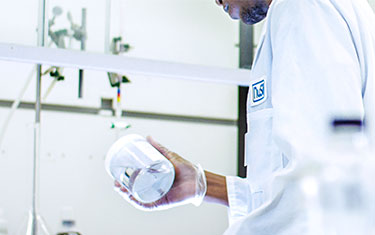 Related content
Browse additional resources related to silicone potting and encapsulation.
Healthcare
Advanced technologies
Customer support
How can we help you?
Whether you need an RTV silicone potting compound or optically clear encapsulation material, the experienced NuSil team will find the right off-the-shelf or custom silicone for your application.