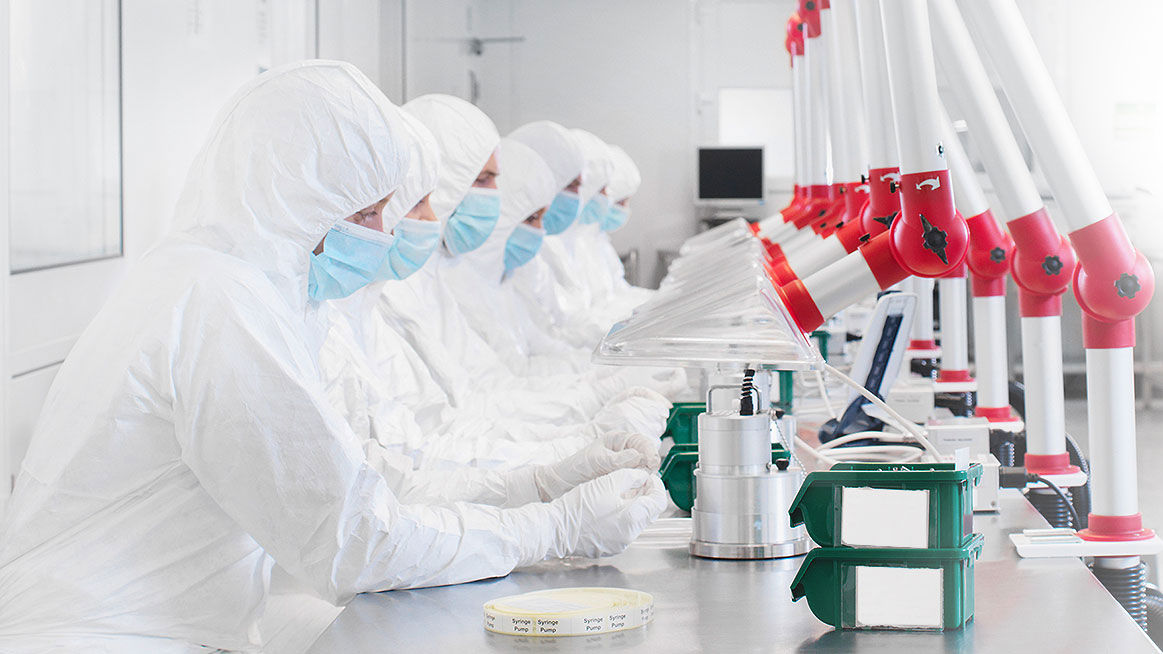 Silicone Adhesives
We offer a wide range of NuSil® brand silicone adhesives and silicone primers to improve the productivity of medical device manufacturing. See the difference we can make.
Increase throughput in medical device manufacturing
Achieve Optimum Performance with NuSil® Brand Silicone Adhesives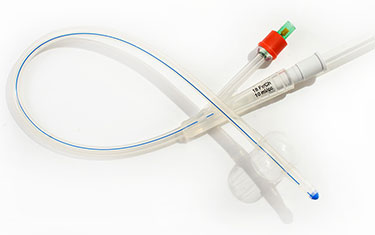 Medical device makers have relied on silicone adhesives for decades. But as they scale up for larger volumes, manufacturers are increasingly looking for a number of ways to enhance their processes:
Increased throughput
Improved device performance
Greater reliability and durability
NuSil® brand biocompatible silicone adhesives can help. Consult with us to learn how we can help you select the right long-term medical adhesive or custom adhesives formulation for your application.
How to Choose the Right Silicone Adhesive
The right NuSil® brand silicone adhesives can help you achieve increased throughput, improved adhesive performance and greater reliability and durability. You can even apply adhesives in hard-to-reach areas – a huge plus as devices get smaller and smaller.
Let us show you how the right adhesive can help you speed up medical device manufacturing.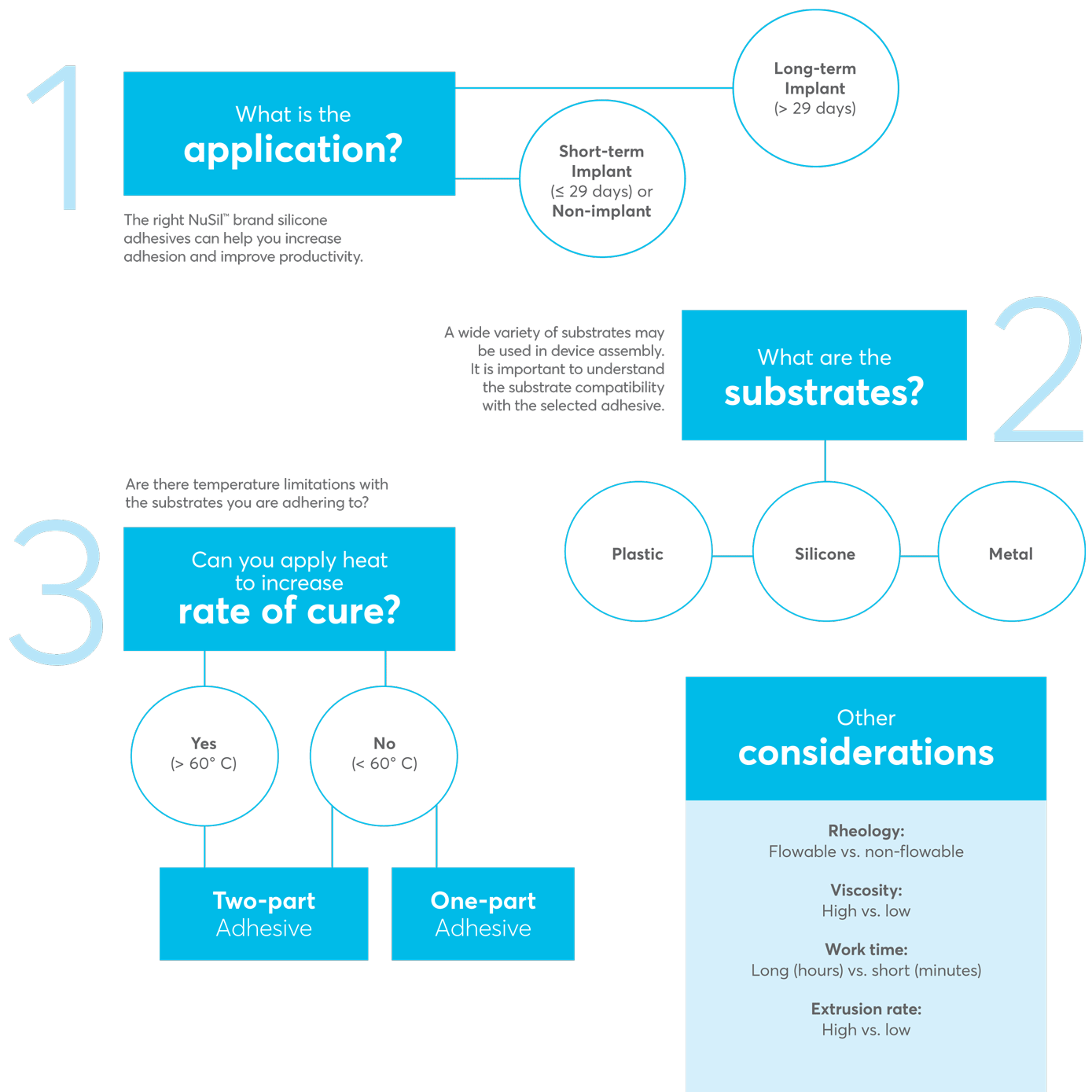 Find Medical-Grade Silicone Adhesive Products
Given the possible variations in premium silicone adhesive formulations and different application demands, NuSil® offers a wide range of customization and product development services to meet specific device and silicone manufacturing requirements.
Customer support
Look Into the NuSil® Portfolio for Advanced Silicone Adhesive Solutions
For over 40 years, the NuSil® brand has offered a wide range of silicone adhesives for use in medical devices. The NuSil® silicone adhesives team is ready to collaborate with you to provide medical-grade silicone adhesive solutions that satisfy your unique requirements. We look forward to working with you to advance the application of silicone adhesives in your medical device manufacturing processes.