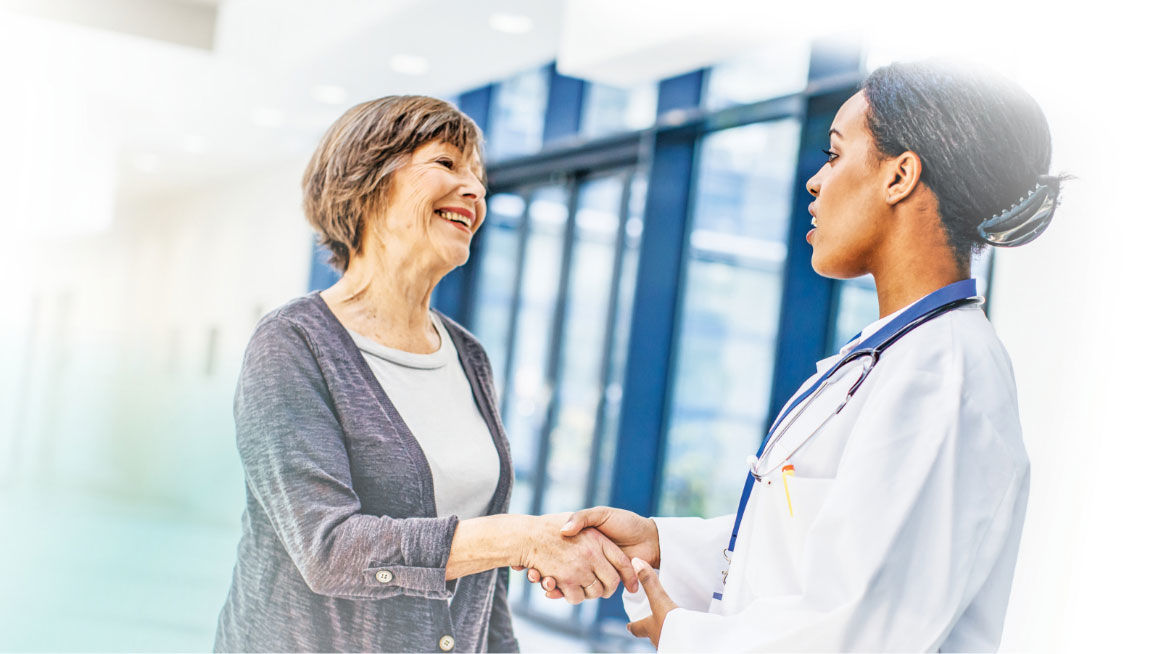 Lubricious Silicone Solutions
The NuSil® brand offers a wide range of silicone lubricants to improve the performance of medical devices. See the difference we can make in yours.
Find the right formulation to meet your lubrication needs
Achieve Optimum Performance With Our Broad Product Portfolio.
When you are considering how to reduce break-loose, insertion or drag forces in your medical device, it's helpful to review a range of lubricious silicone solutions. That's why the NuSil® brand provides:
A broad portfolio of off-the-shelf lubricious silicone solutions from dispersions to fluids and greases to curable low-COF coatings
Customization to meet desired properties for lubricity, substrate compatibility, performance characteristics and cure chemistries
Consult with us to learn how NuSil® brand biocompatible silicone lubricants can significantly reduce friction in your application.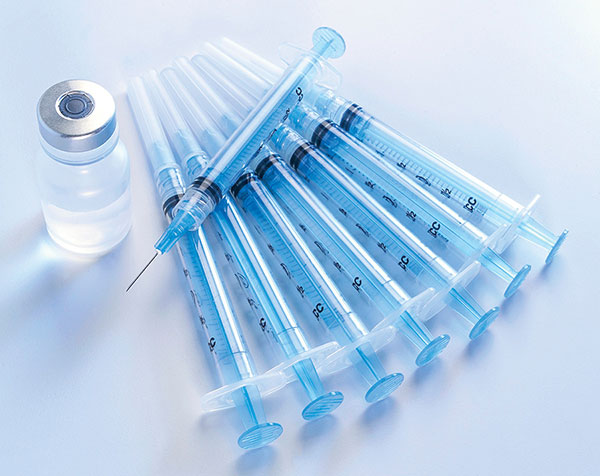 Making the Optimal Choice Is Easy With This Guide
Consider the substrate
› Metal › Glass › Plastic › Silicone
Will the lubricant contact silicone parts?
Consider the type of force reduction needed in your design

Lower insertion force for needles, cannulas, trocars, cutting edges
Reduce drag (on other components or skin) for catheters, guidewires, cutting edges
Minimize break-loose force for valves, stopcocks

Consider solvent vs. solvent-free needs
Other considerations

If a hydrophobic coating function is needed — e.g., for syringe barrels — consider MED-361
If a dry, non-migrating lubricant is needed, consider MED10-6670 and MED10-6671
Otherwise, lubricants are considered "wet" if they do not use a completely cured/crosslinked formulation
Some wet lubricants are fluids with no curing; others are loosely crosslinked/cured to provide a lubricant with limited flow/migration
For efficient, one-step lubrication, consider NuSil® brand self-lubricating elastomers where your concern is:
Improving productivity
Eliminating silicone blocking and slit healing
Getting convenient off-the-shelf or custom solutions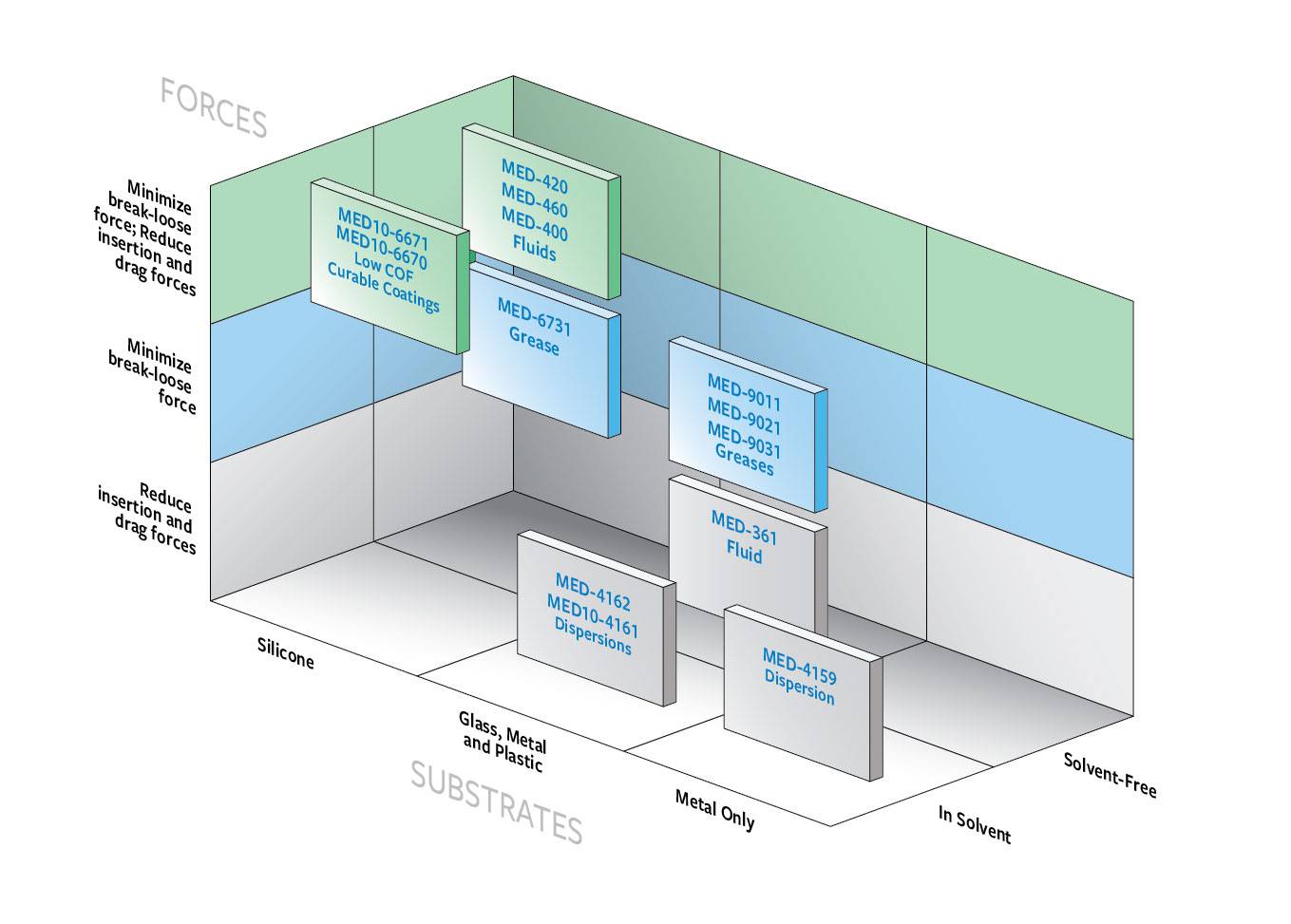 Find Medical-Grade Lubricious Silicone Products
There are several types of silicones used to lubricate and siliconize devices: fluids/oils and greases, dispersions, curable coatings and even self-lubricating silicone elastomers. Some key factors to consider when selecting the right silicone lubricant are viscosity, cure characteristics and functionality.
Customer support
Look Into the NuSil® Portfolio for Advanced Lubricious Silicone Solutions
For over 20 years, the NuSil® brand has offered a wide range of silicone lubricants for use in medical devices. The NuSil® brand lubricious silicone team is ready to collaborate with medical device designers to provide medical-grade lubricious silicone solutions to satisfy your unique force reduction and material requirements. We look forward to working with you to advance the application of lubricious silicone in medical devices.